ARC announce Ian Jacobs Fellowships
The Australian Resuscitation Council is establishing the Ian Jacobs Fellowship as a lasting tribute to his memory.
The ARC Ian Jacobs Fellowship is planned to be awarded annually at the discretion of the ARC to meritorious applicants with the aims of supporting national and international resuscitation investigation and knowledge dissemination.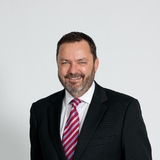 Latest News
Aus-ROCs EXACT trial award!
We are delighted to hear that EXACT has been awarded Paper of the Year in Trauma and Emergency Medicine at the European Society of Intensive Care Medicine Conference in 2023.